Hi and welcome to The Tax Girl's online office. We specialize in tax preparation services for a wide variety of clients. We are not a pop-up shop, we are here to assist all year round.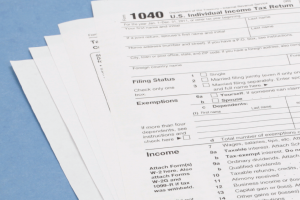 We specialize in:
Individual Income Tax Returns
Trust or Estate IncomeTax Returns
Corporation and Partnership Income Tax Returns
Texas Franchise Returns
Additional State Returns as requested
Amended Income Tax Returns
Document Management to assist with future returns
Bookkeeping and financial statements for small businesses
In House and Third Party Wealth & Debt Management and credit restoration
In House and Third Party Audit Assistance
Computerized offices and internet access ensures clients accurate, efficient, state-of-the-art service at a competitive price.
We strive for a paperless environment so you don't have to worry about anyone seeing your private documents. All faxes are sent via a private internet retrieval system.
Flat fee offered for most clients in order to provide transperency, loyalty, and trust. The amount of your fee does not depend on the amount of your refund. We will offer our absolute best services to ensure that you receive the maximum refund for your tax situation.
Privacy, tact, and confidentiality regarding all client data. There is never discussion with ANYONE regarding your tax return refunds or payments.

Visit the Services area of our site to learn more about the many accounting and tax services available to individuals and businesses.

Visit the Contact Us page for information regarding how to reach us via telephone, fax, e-mail or mail.

Feel free to contact the office anytime. We're here to help.